Team Canada falls short of sending a surfer to the 2020 Tokyo Olympic Games
For the first time in the history of the sport, surfing will take the world stage this summer at the 2020 Tokyo Olympic Games.
Bethany Zelask and Surf Canada's final push to qualify for Tokyo 2020 Olympic Games was at the 2021 ISA World Surfing Games. This event was hosted in El Sunzal, El Salvador from May 29 to June 6 — the last opportunity to qualify for the Tokyo Olympic Games.
With seven slots up for grabs in the women's division, and five slots to be filled on the men's side, Team Canada navigated travel amidst the COVID-19 pandemic in their quest to represent the north in Tokyo.
Ultimately, Team Canada fell just short of sending a surfer to the Olympics.
"This was a very painful reality check," said Dom Domic, the executive director of Surf Canada in a statement to The Ubyssey.
"The obvious bright spot was [Bethany Zelasko] was just three good waves from making surfing history and Paige Alms knocking out the '19 ISA Champion, Sophia Mulanovich of Peru."
Domic sees a bright future for Canadian surfing. "From the mid 80's to now, there has been an explosion of people in the water … Canadian National Team surfers are right there with the world's very best," Domic said.
20-year-old Bethany Zelasko entered the event as one of Canada's brightest prospects to make the cut, but there were fears as she might not be able to compete at all.
"I had my baby in July of 2020," says Zelasko. "When I found out I was pregnant, I thought I was going to have to give up my spot on the team, and there goes my Olympic dream. But COVID postponed everything and that gave me the opportunity again to compete."
As a mother, Zelasko puts extra emphasis on every competition, recognizing that time spent in the water is time away from her daughter.
Domic said being a mom has only made Zelasko more focused. "She has shown a lot of maturity and is very purposeful in her training. As a single, working mom, time is no longer a luxury she once had."
Domic helped prepare Team Canada for the ISA World Surfing Games, getting the athletes on-site three months prior to the start of the event to fully acclimate their bodies to the conditions.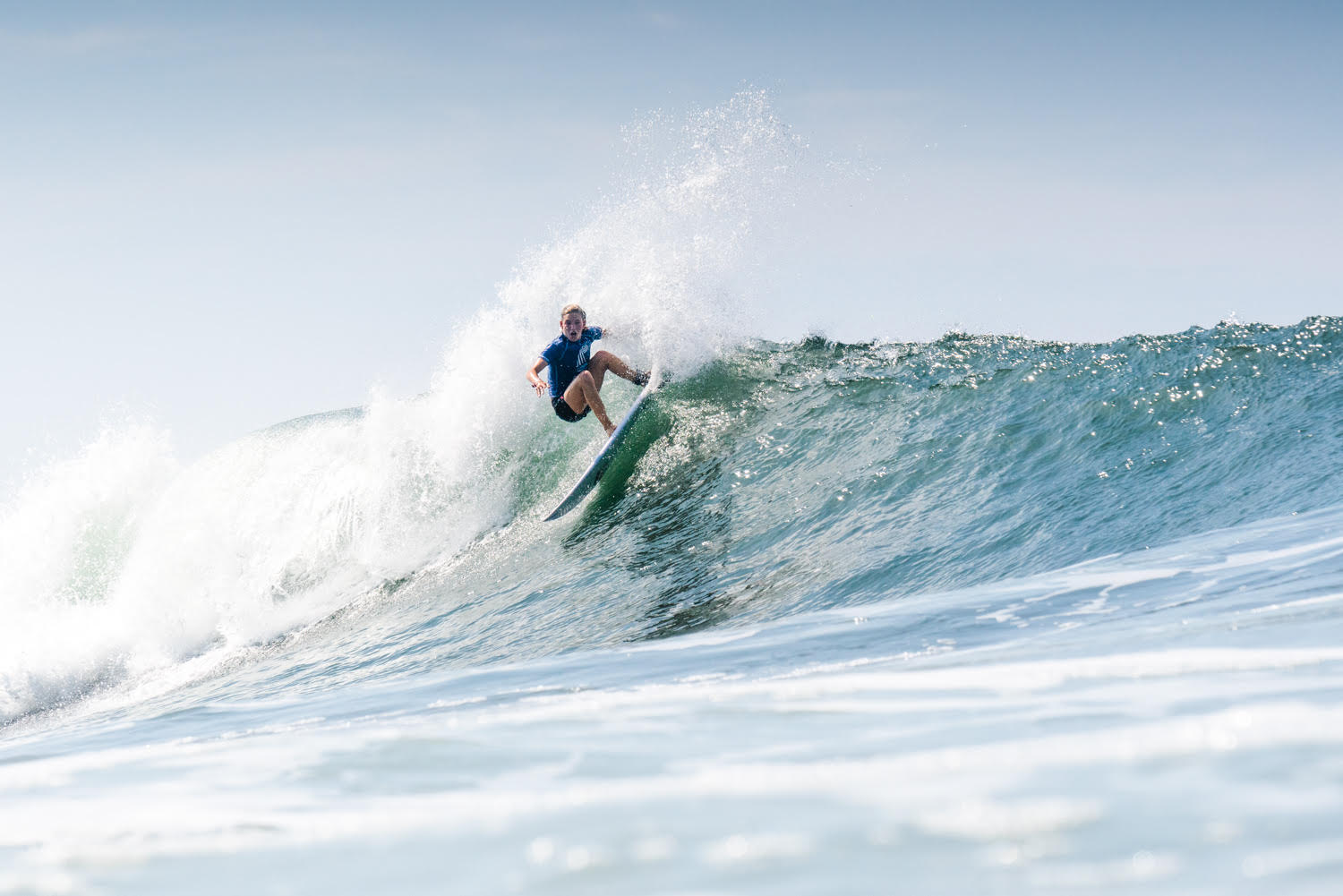 Zelasko and teammate Mathea Olin have spent time surfing together in the Tofino area off Vancouver Island. With colder water temperatures, wetsuits are common practice for Canadian surfers. A different environment and warmer water made it vital for the competitors to get comfortable on the waves in El Sunzal.
Recap of the event
The team got off to a great start. All four surfers competing on day one advanced directly to the next round.
On day two, teammates Zelasko and Mathea Olin found themselves in the same heat of four surfers. Only the top two surfers advance from each heat, making the round particularly tense for the athletes and fans watching at home.
"These team events make it a lot more fun because you have that team environment, but when it comes down to being in a heat, I'm going to surf the heat the same way regardless. We both have to do the work," says Zelasko, noting it can be difficult to help each other in such an individual sport.
By day seven of the event, Zelasko was the last Canadian competing and was Canada's last hope to qualify for Tokyo. "So many times, I was told you're our last hope, and I said thanks, no pressure," Zelasko laughs.
"I'd love to see more events in Canada. Get out there rain or shine."

— BETHANY ZELASKO, AS A MESSAGE FOR YOUNG CANADIAN SURFERS.